What our establishment has done and is doing for your health and safety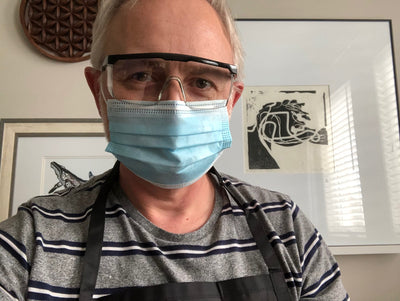 Here are our new preventative measures that we have taken to reduce the spread of COVID-19 at our clinic.

We have studied the provincial guidelines and will keep our knowledge up to date to ensure that we not only meet the standards but also exceed them wherever possible while delivering a relaxing and pleasurable visit at our establishment.
Our team has successfully completed training from Public Health Ontario on disinfection, sanitation and infection control protocols. Proof of completion of the "Infection Prevention and Control Fundamentals" courses are available upon request.
We have installed signage to remind everyone of the new safety standards at our entrance, reception area and anywhere appropriate.
Every day our team will self-screen for COVID-19.
Note. In the event the therapist answers yes to any of the self-assessment questions, necessary precautionary provisions such as cancelling and rescheduling appointments are to be expected. We thank you in advance for your understanding.
To further lessen the transmission risks, therapist will change their clothes, protective apron, and PPE devices after each appointment.
Note. The standard precautionary protocol to help prevent the spread of COVID-19 is hand washing and wearing a face cover. To further help put clients minds at ease, additional PPE devices such as goggles and gloves can be introduced by the therapist for your treatment upon client request.
Checklist of precautions for disinfecting clinic between sessions…
We have increased the time between appointments to ensure that we have sufficient time to thoroughly clean and disinfect our clinic.
Note. All items that could not be thoroughly cleaned and disinfected between clients have been removed from the treatment room. This includes upholstered furniture and table warmer pads. We apologise for the inconvenience.
After every appointment, all treatment room surfaces (massage table, face cradle, chair/stool, table(s) and lotion bottles) will be stripped, cleaned and disinfected.
All high touch point surfaces (doorknobs, light switches, table/counter tops, handrails) within the clinic will be cleaned and disinfected a minimum of twice daily.
All used linens (sheets and blanket, face cradle cover, pillowcases, and hand towels) and tools will be carefully cleaned and disinfected or removed from the treatment room after each treatment and stored in a sealed container until proper cleaning and disinfecting can take place.
Clinic will be allowing a minimum of 10 minutes for the disinfectant drying period before reintroducing clean linens into the treatment room.
Once disinfectant is fully dry, massage table will be made with clean sheets, face cradle cover, blanket and clean hand towels and necessary equipment reintroduced into the treatment room.
Leave a comment (all fields required)
Comments will be approved before showing up.